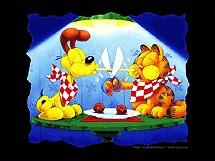 During the weekend, I was hoping to go hopping. I didn't expect a sudden encounter. I was looking shabby and grungy. And then a special friend called up. We need to meet, I was told. I couldn't say no. I am glad I didn't say so!
We went to a restaurant built upon aesthetic compages. The food didn't matter much but the environment and the company was lovely. I could have hung on for ages. The crooners and the music they made was simply sensational. Most of the songs they sang were my favourite. For a while my pallet forgot to function. It was astonishing to hear them sing in many different hues. It was a shame that the two hours of dinner ended as quickly as a cat can blink her eye. This was one of the most enjoyable times I had after such a long time!
I must add that it is so important to find good friends, friends good at heart. And my newest friend has been so very comforting. We seem to have clicked so well and I hope I go on like this. There is none of the artificialities of the parties I go to, none of the gloss of the gals I date, and none of the affectations of my journalistic rigor. This is different. It has none of that fakeness. I could feel the warmth, one can warm by and those stealing glances.
Blue-brown images of the evening flickered in my mind as I lay on my bed reading 'Clash of Fundamentalisms'that evening. The book, though an interesting take on global politics, was getting a little drab.
There is a certain magical feeling about this camaraderie, I cannot quite fathom. Don't want to!
sameer bhat